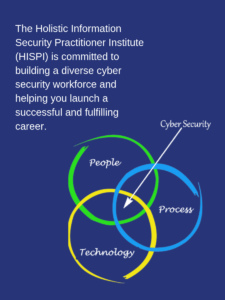 The Cyberist simplifies Cyber Security through teaching the Holistic Information Security Practitioner curriculum by the HISP Institute.
HISP Institute (HISPI) is an independent training, education and certification 501(c)(3) NonProfit organization promoting a holistic approach to Cyber Security.
The Cyberist platform uses the HISP material and other materials to educate, mentor and train mothers returning to work or considering a change of career.