MAKING THE BUSINESS OF CYBER SECURITY SIMPLE, EFFECTIVE AND HOLISTIC
The Holistic Information Security Practitioner (HISP) training makes 'The Business of Cyber Security' simple to understand, easy to practice and inspires information security practitioners to become great leaders.  
DO ANY OF THESE SOUND FAMILIAR?
You really desire to pursue a career in 'The Business of Cyber Security', but you aren't confident because you don't have an IT background. You feel you are too artistic for such a career and it might kill your creativity. You are just plain nervous that you might not succeed. You won't have any support or work-life balance. You want to make a midlife career change but not sure if cyber security is the right fit.
WHAT IF YOU COULD...
Succeed in The Business of Cyber Security, launch  a highly paid successful career, achieve work-life balance, stay inspired, and become part of a community using 'The Business of Cyber Security' to make a difference in the lives of others.
BECOME A CYBERIST TODAY!
THE HOLISTIC INFORMATION SECURITY PRACTITIONER CERTIFICATION MAKES IT POSSIBLE TO
PRACTICE SMARTER
Learn the Implement Once Comply Many (IOCM) philosophy, helping you save time and resources.
BUILD A SUPPORTIVE NETWORK
Our global network of mentors means there's always someone to answer your question and support you on your journey.
SUCCEED AS A PRACTITIONER
Our training will help you accelerate your career path and stand out to potential employers.
   √   Learn at your own pace
   √   Help you practice smarter
   √   Give you support and networking opportunities
   √   Help you achieve work life balance
   √   Give you a platform to make a difference
   √   Building a Diverse Cyber Security Workforce
   √  Reimbursement of HISP Certification Examination Fee of $499 is available for Veterans that quality for VA Benefits
DATA THAT MATTER (from helpnetsecurity)
TRUSTED BY LEADING BUSINESSES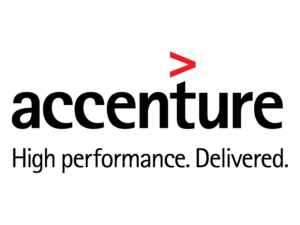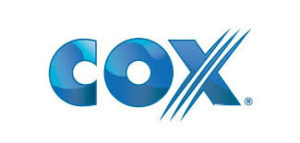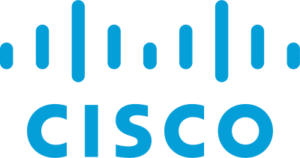 Reimbursement of HISP Certification Examination Fee of $499 is available for Veterans that qualify for VA Benefits. Contact us for more information.
THIS IS FOR YOU IF...
√   You are considering a change of career into Cyber Security
√   If you are new in Cyber Security and find it confusing and difficult to grasp
√   You need support and mentoring to succeed at work
√   You need to achieve work-life balance and workplace happiness
√   You desire to use your platform in cyber security to make a difference. Become a CYBERIST
THIS IS NOT FOR YOU IF...
Χ   You have been in Cyber Security for at least 3 Years and do not need Knowledge maturing
Χ   You are a seasoned professional in Cyber Security
Χ   You do not need support and mentoring to succeed at your work
Χ   You have already achieved work-life balance and workplace happiness
Χ   You are already using your professional platform to make a difference
"Coming from a social services background, I was initially intimidated by the idea of Cybersecurity and Information Security. Where HISP excels is in relating a variety of backgrounds to the information security field, proving that data protection relies on people and process just as much as the technology, and engaging students at their level to produce informed, business-minded security practitioners." –IT Internal Auditor, PPG Industries
"The approach in this course was clarifying and it reinforced the information contained in the standards and "Real World" scenarios and examples. I feel the HISP Course is a valuable investment for information security, auditing and IT professionals who are involved in assisting enterprises with developing strategic directions, planning, ensuring compliance, and integrating ISO 27002, COBIT and ITIL!" – Chief Information Security Officer (CISO), Georgia State University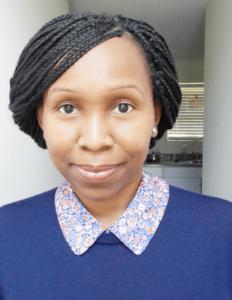 It's Possible!
Hi, my name is AdeBunmi Lambo. I co-Founded eFortresses with my husband Taiye Lambo and I'm the Membership Director for HISPI. For years, I was a silent partner. Homeschooling our children, doing administrative work in the background, working within the community as an educator and a coach. Fast forward to 2018, our children are grown and we decided it was time for me to play a different role within our businesses.
My new role required some knowledge of Cyber Security which has always been the focus of our business. I was quite nervous, because I have no technical background. In spite of my nervousness, I decided to take the HISP class with the Cox team. During the class, I realized three things:
Cyber Security requires soft skills, business skills and creativity.
If there was an industry that needs more soft skills than any other skills, it's Cyber Security
There is a difference between Cyber Security as a technology issue and 'The Business of Cyber Security' as People, Process, and Technology.
These three realizations made me more confident and made it easier for me to believe that I could belong in the field and practice with confidence. Meeting the network that Taiye already built within the industry made me feel that I would have all the support I needed to succeed.
With this in mind, I believe that anyone who has an interest in Cyber Security either as a career change or to jump start a promising career can do well in this field, and with our guaranteed support, you are sure to succeed. It's possible! – –AdeBunmi Lambo,
Teacher, Emory Certified Health Coach, Cyberist
"My background in IT Operations made me relate Information Security to primarily Technology.  Attending the HISP course changed that perspective, giving a better insight to the important role; people and processes also played (Holistic) in securing the system strategically by ensuring compliance to different Information Security Policies. Furthermore, my participation in the HISP mentoring course made me realize the "Why, What and How" of implementing the Information Security Management System. This helped chart a course in the development of my Information Security Career." –Information Security Analyst C1
"I was lost in trying to find the next step in my IT career. I had always had security in mind but always looked at it through the scope of "Network Security" till I got introduced to Mr. Taiye Lambo who opened my eyes and mind to the world of Cyber Security. I signed up for the mentorship and HISP Certification program which helped me view security as balancing people and processes. The most important part of the mentorship program was the very first assignment from Mr. Lambo where he asked me to write down my Career Journey Map. As a person of faith, I saw the exercise as more than just creating a road map but as speaking my career desires into existence. In 6 months, with the Push and Support from Mr. Lambo I was able to land a Security Engineer role switching from IT Operations. I would recommend this program to anyone seeking a better understanding of Cyber Security in the real world hence the term Holistic" – George O, Information Security Engineer (IAM)
THE BUSINESS OF CYBER SECURITY DOESN'T HAVE TO BE ROCKET SCIENCE. LET'S HELP YOU SIMPLIFY IT!